Kyani Business Opportunity Review
Sep 18, 2021
In this post, I'll provide my personal Kyäni business review.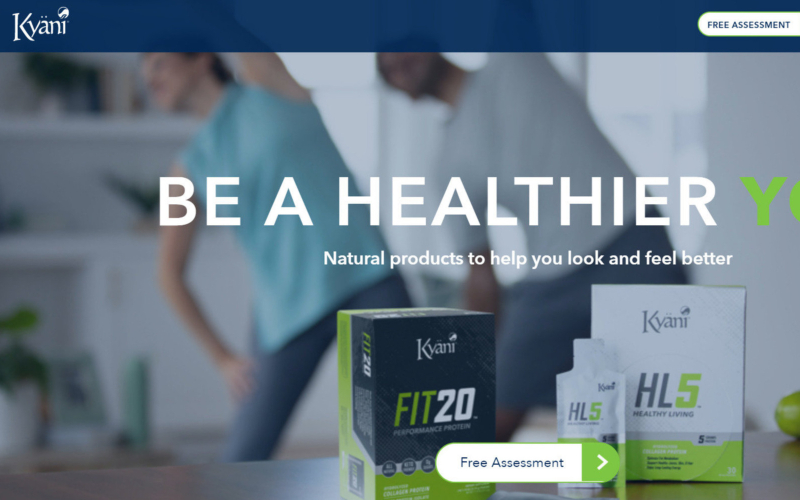 I'll discuss details about the company, look at some of its most popular products, Kyani Sunrise and Kyani Sunset, as well as provide details about the business opportunity.
Table of Contents
What Products Does Kyani Offer?
Is Kyani an MLM?
Is Kyani a Pyramid Scheme and Is It Legit?
How Much Does the Kyani Business Opportunity Cost?
How Many Kyani Distributors are There?
What Products Does Kyani Offer?
Kyani sells a wide range of health products such as energy boosts, weight loss, nootropics to enhance cognitive health, and supplements for general health.
One of their most popular bundles is called the Triangle of Health. That includes Kyani Sunrise, Sunset, and Nitro. Looking into the Sunrise supplement, besides antioxidants, vitamins and minerals, it contains L-Theanine and Taurine. L-Theanine has been used to help mental focus, sleep, and relaxation. Taurine has been used to help with metabolism, heart health, and brain aging.
Kyani Sunset vitamins, fish oil, omega 3, and astaxanthin. Those have been used to help with heart health, joint health, and to help maintain healthy cholesterol levels.
Nitro's main ingredient is Noni. It's packed with antioxidants which can be used for overall health.
Is Kyani an MLM?
After looking at their compensation plan, it is MLM. Just like many modern network marketing companies, they've used a complex hybrid to get rid of all the traditional issues with binaries, forced matrixes, and uni-level commission structures.
Is Kyani a Pyramid Scheme and Is It Legit?
A lot of people that are considering Kyani might wonder if it's legit or not. For now, I would say it's legit. That's because distributors can make money from retail sales and the products are reasonably priced.
So what will make the company not-so legit? When reps start telling their potential recruits that they can get-rich-quick and they push downline to buy products for themselves and not do retail sales. There could be teams within the company that do that, but they have to keep a balance where a significant portion of the company sells products to non-distributors.
You'll find more details about their 2016 court case here.
I've seen other cases like this in other popular MLM companies. Unfortunately, it comes with the territory. It's not always about the company, I've seen reps claim that a supplement or business can do wonders. It's an aggressive way to sell and it's mostly done by rookies or reps that are just trying to make a quick buck.
To help fight deception, they have published their disclosure. Here's an archived PDF from 2020.
In 2 years, the top 50% earned $54/month.
Within that period, the top 1% earned just over $3,000/month.
Beyond those 2 years, the top 0.7% are earning over $163,000/month. Just keep in mind that these results are not guaranteed or typical.
How Much Does the Kyani Business Opportunity Cost?
To join, you'll need the business pack. This starts at $89 (USD). You'll need to continue paying annually as the digital suite with this business license only lasts for 12 months.
How Many Kyani Distributors are There?
Kyani is a large worldwide company. On their website, they say that they have hundreds of thousands of distributors across 69 countries.
Kyani website: https://kyani.com