The Benefits of a Lifestyle Business: Time, Location, and Financial Freedom
Jun 21, 2022
When I first started my business, it was because I wanted the benefits of a lifestyle business. That means that I could have financial, time, and location freedom. For me, the benefits count more than the business structure.
Think about this: would you rather win $30 million from lotto or build a business that can make $30 million?
I don't know about you, but I'd rather take the lotto lump sum, and then do whatever I want to do. That could mean investing it, using it to create a business or non-profit that I feel passionate about, or just live the dream life that I always wanted. With that much money, you can have multi-generational wealth.
However, winning the lotto is based on luck.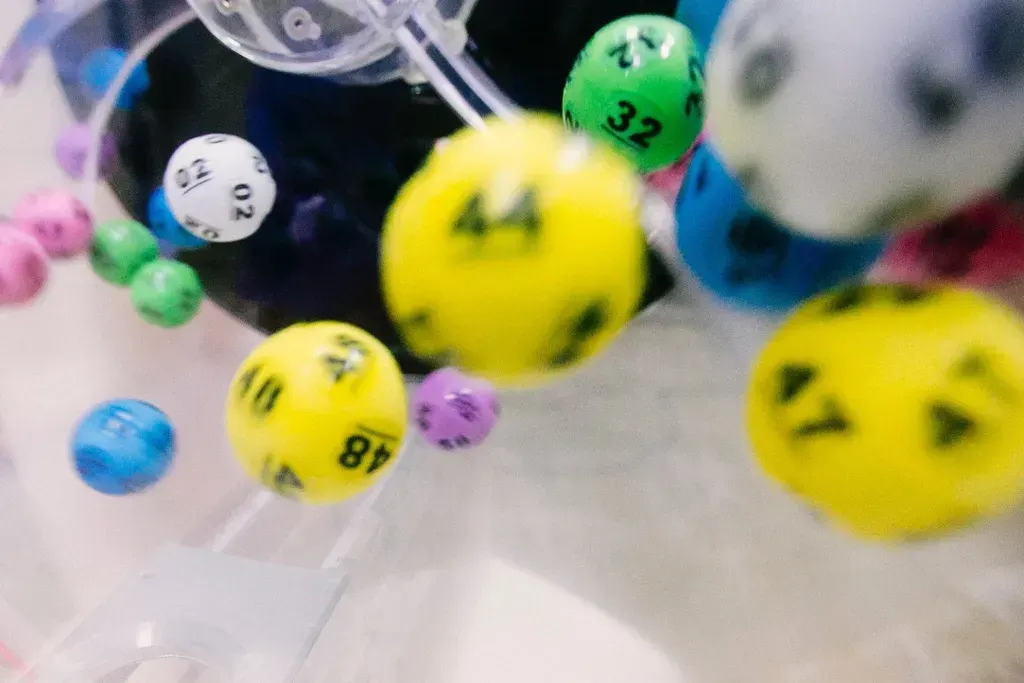 In order to live the lifestyle that we really want, we have to do things that are within our control.
So here, I'll talk about building the next best thing in my head. That is, the opportunity to build a lifestyle business that provides us with passive income, and the time, location, and financial freedom that you really want in your life.
The Benefits of Building a Lifestyle Business
A lifestyle business is a business that you can run from the comfort of your home. You don't have to commute to work or worry about finding a office space. You can stay home with your family and run your business in the comfort of your own home.
It can provide many benefits, both personal and professional.
For example, it can give you more time to pursue your passions, location freedom to travel or live where you want, and financial freedom - freedom of debt and money worries.
A lifestyle business also has the potential to be very lucrative. With a well-defined niche market and a commitment to providing high-quality products or services, you could earn an income that exceeds your regular job.
If you build it right, you won't be reliant on one specific market trend or industry trend. You can use the popular "Blue Ocean" concept and build your own economy that is relatively immune to economic fluctuations.
Overall, this business model can offer many tangible benefits and opportunities for personal growth.
How to Start a Lifestyle Business
Are you wondering how you can start your own lifestyle business.
Here's 5 steps to help get you started.
1. Determine your lifestyle business idea and what you want to achieve .
2. Come up with a business plan that outlines your goals and how you will achieve them .
3. Identify the resources you will need to start and run your business.
4. Set up a financial system to track the money that you receive and what you spend.
5. Become part of a like-minded community that can help support and encourage you along the way.
How to Grow Your Lifestyle Business
While it's really simple to start a lifestyle business, you have to create one that is sustainable.
1. Set up a blog - you can use WordPress or the system that I use, Groove. With a blog, your potential prospects can find you on search engines like Google and Bing.
2. Use your blog to generate leads - offer an incentive so people want to provide their contact information to you. This incentive can be an ebook, checklist, video, or an online bootcamp that is relevant to your primary offer.
2. Create an effective social media strategy - you can use IG Reels, TikTok, Twitter, and Facebook to grow your business by posting daily.
3. Promote your blog posts on your social media profiles - when you update your blog, you can let your social media audiences know about it. When people visit your blog, they'll learn from your blog post, learn more about you, and you will increase the possibility of generating leads for your business.
Frequently Asked Questions
Is network marketing considered a lifestyle business?
While many traditional network marketing companies provide the opportunity for financial freedom, there are many cases where they do not offer time or location freedom.
For example, there are places where MLM business is not allowed. If you're planning to only live or travel in the US or UK, then you shouldn't have an issue. However, if you're planning to travel for the short-term or long-term outside of those regions,, you have to realize that location freedom doesn't apply everywhere and you'll have to research regional statutes.
If you're in a service-based MLM, or a business where you're meetings are based on other people's time, then you might face time restrictions. For example, if wanted to build my business at 3 AM, then that might not be possible in the traditional sense. It's nice when you have that option to build your business any time of day, when you choose to.
With all that being said, the ability to build a lifestyle business depends on how you structure your own MLM business .
While it's true that MLM businesses have a system and structure in place, you can still grow your business your way within the company's guidelines.
This is a paradigm that is different than what many companies or uplines teach. You can learn more from the MLM bootcamp.
Do you recommend MLM to start a business for the 1st time?
MLM can be a great way to get your business up and running quickly, especially if you have some experience in the industry. The main benefits of MLM are that it can help you build a lifestyle freedom for time, location, and financial freedom. This means that you can spend more time doing what you enjoy and make more money without having to work full-time.
In recent years, many other types of lifestyles business opportunities have appeared. With the advent of the internet, affiliate marketing has become very popular. If you're already in an MLM, you can add affiliate marketing products to your list of offerings. For example, many network marketers don't have the ability to effectively manage and communicate with their prospects. You can offer software tools that help them with their business.
What is the different between MLM and affiliate marketing?
One of the main distinctions between MLM and affiliate marketing is that with MLM, the company selling the product recruits other people to sell it; in this business model, the recruits can earn commissions across multiple levels of recruits.
In affiliate marketing, the person promoting the offers typically does not earn commissions across multiple levels. This is the single-tier affiliate model. In some ways, it's like a direct selling model that is internet-based.
Another difference is that with MLM, distributors are required to sell a certain number of products each month in order to maintain their membership status or satisfy a performance quota. In affiliate marketing, there typically aren't any quotas. Some do offer performance bonuses.
The final distinction is that with MLM, many of the customers are actually recruits. This is called internal consumption. In affiliate marketing, many, if not all, of the customers are considered retail customers.
What is an example of a lifestyle business?
A lifestyle business is a type of business that allows you to work from home, work fewer hours, and/or make more money. Some lifestyle businesses include selling ebooks, affiliate marketing businesses, home-based businesses, and consulting businesses.
There are many benefits to starting a lifestyle business:
You can work from anywhere in the world - work on the beach, work from home, or from a cafe. The choice is yours!
You can set your own hours - you set your hours, not your boss.
You can make your own schedule - you can work 9 to 5, only on the weekends, or select days of the week.
You can control your income - you can implement Blue Ocean strategies and create your own economy.
Your business can be small or large - it's up to you.
What is a lifestyle entrepreneur?
A lifestyle entrepreneur is someone who has created their own unique way of living and working, without having to conform to the traditional workforce and 9-5 schedule. They are typically self-employed, work from home, or run their own businesses. They are able to set their own hours, work with little or no supervision, and choose their own clients.
Is online marketing a good business?
Internet marketing is a business that has surged in popularity over the past several years. It is an extremely effective way to reach a large audience and generate leads.
In the past, small business owners would have to either use magazine, direct mail, newspaper, radio, TV, or billboard ads to get the word out. Traditional ads typically cost more and take more time to start.
With online marketing, you can use organic strategies, or paid advertisements to get more visibility. With paid online advertisements, you can typically get visitors in minutes or hours.
However, it is important to note that internet marketing is not for everyone. Some people would rather meet with people in-person rather than on a Zoom or MS Teams call.
Some people want to avoid using computers or smartphones to build their business. Maybe the reason is because they think that those devices are complicated or they're tired of using them at their job.
In any case, internet-based marketing is here to stay. You can leverage technology to build your business faster than ever before.
Conclusion
A lifestyle business is a great way to start your own business and stay home with your family. You can grow your business over time as you continue to build it into a successful business.
This is a great option for people who want to start their own business, be their own boss, or don't want to sacrifice their personal life. You can still have a great life and a successful business.
In conclusion, building a successful lifestyle business is definitely an excellent option for those who are interested in starting their own businesses, but don't want to deal with the traditional sacrifices. With careful planning and dedication, you could easily find success in this type of venture.