Now Lifestyle Review
Sep 18, 2021
In this article, I'll provide my Now Lifestyle review.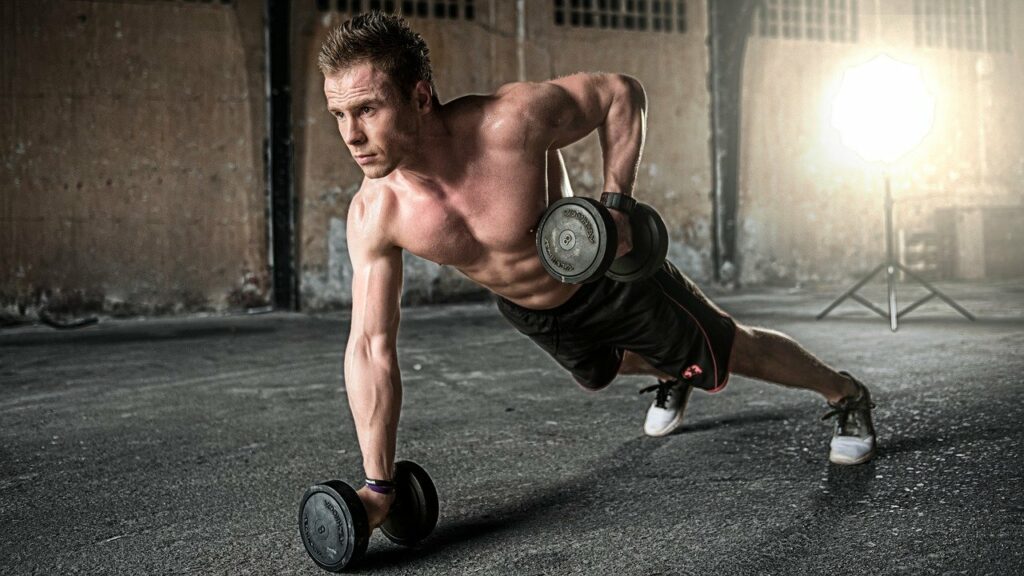 They were previously called 7MinuteWorkout.com. The information below is based on Now Lifestyle's previous website back in 2011.
Table of Contents
The Background of the Founders
The Product
The Food Tracker
The Weight Tracker
The Seven Minute Workouts
The Community
The Business
Can You Make Money?
My Conclusion
The Background of the Founders
Joel is a 7-figure business builder and Chris Reid is a Taekwon-do instructor. Joel also used to be a professional bodybuilder, has a University degree from Concordia, and has experience working in the Monfort Hospital.
The Product
There are a lot of health business opportunities out there, but without a great product or service, the business will fail.
The product that the 7 Minute Workout website offers is a bundle for losing weight and getting fit. You get access to a health tracking system where you track your weight and body measurements, you get access to a food tracker based on their own proprietary weight loss formula, you get access to a whole fitness/exercise system that can be completed 7 minutes a day, 2-3 days a week, you get access to their community, and you get access to their social media system that has some features similar to Facebook but totally focused on improving your health.
Let's go over what it has on the product end:
The Food Tracker
The food tracker is what I use throughout the day, every day. I'm able to log in my foods (and my junk food). They use something called "Fit Credits". It's a way to keep track of your foods beyond just counting calories. After all, you can eat a bunch of junk food and meet your caloric intake for the day. The 7 Minute Workout food tracker accounts for this. So if you eat health foods, you can eat plenty of them in a day.
The system also allows you to search for individual foods and recipes. There are hundreds, if not thousands of healthy recipes in the system, along with the total amount of fit credits.
The Weight Tracker
With the weight tracker, you can see a graph of your weight throughout time. You can also track your body measurements (ie. chest, waist, arms, theighs..etc).
The Seven Minute Workouts
Joel Therien and Chris Reid have put together a great collection of workout training videos. Whether you have equipment or not, have a home gym or go to a public gym, you'll find exercises that fit your needs.
The most common question I've seen is about the workout time: 7 Minutes. Does it really take 7 minutes and is that really effective? It usually takes me 5-10 minutes to do the workouts (not including the resting breaks of 1-3 minutes between the exercises). So you can complete a whole workout in 10-20 minutes depending on how many exercises you have to do (ie. advanced workouts have more exercises than beginners) and the break duration.
Is it effect? I have seen great results so far. To add to that, there is research that shows long periods of working out isn't really effective and sometimes bad for you. The idea of only doing seven minutes of working out is great and helps me get motivated…instead of thinking of the whole process being a drag.
The Community
There are many great places on the internet that have a community. The problem is that these resources aren't focused. There are tons of people trying out different systems and have many ideas…many which conflict one another. With any goal, it's great if you have a support system which 7minuteworkout.com certainly does have. The community is focused on a systematic program for losing weight and getting healthy. This alignment provides a synergistic experience using all the tools and resources that the site provides.
The Business
The business offers a multi-tier affiliate compensation structure. You can build a business from personal referrals, and you can build a business by recruiting others. The founding company has a great system for keeping track of everything. I personally had the chance to check out the insides of the software from the administrative point-of-view. It's pretty powerful and helps automate the whole business. The software allows you to keep track of how many people are in your organization, your hierarchy, affiliate link click-through rates, and offers many ways to promote your website. This automated MLM business system has evolved over the last 12+ years and has been improved upon greatly to make things easier for all of us business builders.
With all of that being said, these guys aren't new to internet marketing. Unlike many MLM's, this company is internet marketing focused, and they are extremely experienced at it and know what it takes to become successful using tools that are provided to members.
When people started to check out the webinars from Joel Therien and Chris Reid, they were surprised that 7 Minute Workout offered a binary MLM compensation plan.
When people here about MLM's, that a company offers a business opportunity, or they offer the ability to recruit, sometimes that can set off some red flags. If you're thinking pyramid or scam, the filter here is understanding whether or not the business is deceptive or fraudulent.
I ended up joining the 7 Minute Workout as an affiliate. I've been an affiliate promoting hundreds of other products and services so I do understand the business. The program simply offers something called a "Multi-Tier Affiliate Compensation Structure". This goes beyond the typical lifetime commissions affiliate program. As you already know, a business owner is able to recruit and earn at multiple levels.
Multi-tier affiliate structures are legitimate if they do no deceive people or break the law. From what I've seen so far, Joel and Chris are not breaking the law. I'm not a lawyer or anything, but I personally do not feel as if I was misled.
Can You Make Money?
With their multi-tier affiliate system, you have to ask yourself these 2 questions: Do they have a product that can actually sell and does the business allow you to make money from it? As you probably know by now, the health and fitness industry is one of the largest money making industries. There is a lot of competition, but the whole point is that you can still make a good living from the industry if you only make a fraction of a percent of the total amount of sales in it. With this company, they have an offer than is extremely competitive in the marketplace and there are rivals that are making tons of money offering less.
The only thing missing here is the promotional aspect. What's cool about these guys is that they're not extremely strict with promotional strategies like other health MLM's. As long as you're not breaking the law and you don't get them in trouble, you can promote your business anyway that you want! After all, it's your business and you are free to make your choices. That's not the same with over 98% of the other traditional MLM's out there.
My Conclusion
The 7 Minute Workout does provide a great product and a proven business structure. I'm going to tell you the solid truth here, this isn't easy money. You're not going to make tons of money by joining and doing nothing. You must market the business to reap your rewards!