How to Use Twitter to Build Your Network Marketing Business
Feb 19, 2022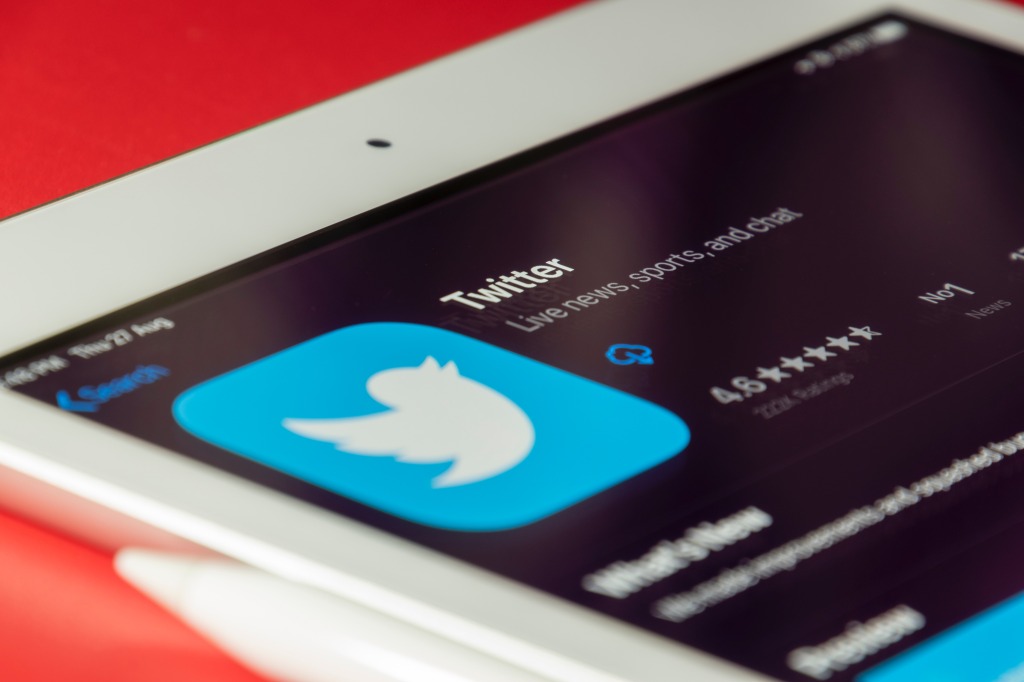 In this article, we're going to take a look at how to use Twitter to build your network marketing business.
A network marketing business is an ideal opportunity for anyone who wants to work from home and earn a full-time income. By using Twitter, you can build your network marketing business quickly.
Why Use Twitter?
Building a successful network marketing business is all about relationships. These relationships aren't just with the people you sell to; they're also with your upline and other team members. But how do you build relationships? Twitter is a great place to start.
There are many ways to use Twitter to build your network marketing business. In this article, I'm going to share my top five methods. I'll also show you how to use these tools to get free traffic, make more money, and grow your business.
Use Twitter for Network Marketing Education
With all the tools and apps available, it's sometimes difficult to figure out how to use Twitter to provide network marketing education to your team. But I think that using Twitter for education is one of the best uses of the platform. If you use Twitter to teach you and your team about all the different aspects of network marketing, you will get more people involved and generate more leads for your business.
Use Twitter for Free Traffic
You can generate tons of traffic and increase your sales by creating an account on Twitter, following some great leaders and starting a conversation with them. Twitter can be a huge source of free traffic if you know how to use it. You should also learn how to use Twitter for free traffic if you are thinking of joining a network marketing business.
Just by following people, you can get free traffic. Let me explain.
When I started out, I made it a habit to follow great bloggers, entrepreneurs, and marketers on Twitter to stay on top of what's working now.
The beauty of Twitter is that you can communicate directly with people in your niche, and you can even have conversations with relevant prospects. This is a great way to build relationships with the people around the world.
To create conversations, you can tweet about business updates, share information about your products, and get feedback from your followers.
Some people I know don't think that Twitter can be used for marketing, but it's an awesome platform for doing that.
Think about this: You can use it to engage with your customers and prospects and help them solve problems or get more information.
If you compare this to traditional prospecting, this is an easier approach.
You can ask your followers questions about their problems, share information and resources to help them solve their problems, and even answer questions they have about your business.
Use Twitter for Lead Generation
There is nothing better than generating a huge amount of traffic through Twitter and then converting it into leads and sales. It doesn't matter whether you use Twitter to create a lead or to just engage with prospects. If you are using Twitter for lead generation, you will eventually convert those leads into customers.
Use Twitter for Direct Response
If you are looking for a way to make more money with your network marketing business, you can use Twitter to build direct response marketing campaigns.
Posting your opt-in form for lead generation is a part of this. However, Twitter users are open to buy products directly from promo tweets.
Before I conclude this article, I want to give you some business growth ideas that you can tie into you tweets:
Network Marketing Growth Ideas
Here are some ideas on how to build your network marketing business:
Be a coach for people who are struggling with their MLM business.
Write blog posts about network marketing and answer questions people have.
Give out free stuff to prospects, such as books, eBooks, and products. This can also be used to build your email list.
Create videos and put them on YouTube or your website. Then, post a tweet to update your followers.
Answer questions from your tweets
Use an autoresponder to create a list of people you can email. I recommend adding your opt-in form link to your Twitter bio.
Create a network marketing podcast and tweet about it.
Find influencers in your niche and become friends with them on Twitter
Do some outreach with reviews in mind. For example, you can offer something of value (like a free e-book) in exchange for a review. This will help you build your authority.
Do a contest or offer a prize. You can post a tweet about this. Be careful though, you might gain a bunch of people that just want freebies. Post something that is relevant to your network marketing business.
Sponsor an event and invite your audience. This can be in the form of a live webinar or teleconference. Doing this will help build the trust factor with your followers.
Sell relevant offers and accelerate sales by running promotion on a website or blog and invite people to sign up for a free trial.
Frequently Asked Questions About Tweeting for Network Marketers
How do I get started?
The first step is to create your Twitter profile. You can make your Twitter profile private or public. Do not make your profile private.
To create a public profile, you'll have to add a profile picture. To do this, click on your pic icon at the top left-hand corner of the screen and select edit profile.
Next, choose the picture you'd like to use. You can take a quick pic using your smartphone, or you a great picture that you have in your collection.
Some people use cartoon images of themselves or use royalty free photos if they're too shy. However, network marketing is a relationship business and I recommend showing the real you. Keep in mind that this is a long-term business and it's all about connecting with people and growing yourself.
How often should I tweet?
You should tweet daily. There's no rule that says you can only tweet once per day. You'll feel more comfortable posting regularly if you do it often. A good rule of thumb is to post once every couple of hours. I usually tweet at least once a day, but I will often get up earlier and tweet twice, and then later at night or when I get home from work.
What should I tweet about?
It's not always about what you are doing or how great things are going. Your followers might not be interested in hearing that. They are much more likely to appreciate learning something new. You can also Tweet about events, classes, workshops, parties, anything that you think would be interesting to your followers.
However, stay on topic. If you're tweeting about business, then you should focus on that or a few related topics.
Short, sweet stories that are also useful for your followers. They don't have to be about you, or your company, but they should be about things that make them want to follow you or read more of your tweets. Something relevant, educational, or entertaining. So people call these infotainment posts.
Should I use hashtags (keywords that start with #)?
Hashtags are a great way to get more people to see your Tweets and interact with you. If you don't know what a hashtag is, just look up "hashtag" on Google. So for example, if you tweeted about your upline, Terry Lynn, and then you could use a hashtag like: #terrylynnrocks :)
How do I get more followers on Twitter?
You can build your audience by getting more followers.
Posting content focused on your niche daily will help.
The hashtag strategy can help extend your reach.
Some people pay for followers. I highly recommend not doing that unless you want to continue paying until you reach critical mass. By that time, you might have spent over $10,000. Even at that point, you still have to show that your followers are engaged.
You will also gain followers by engaging with others that view and reply to your tweets.
How do I engage with prospects on Twitter?
Ask your followers questions!
When you start getting more followers on Twitter, you'll notice a lot of people ask questions. This is an excellent way to engage with your followers and increase your followers. It shows you have great insight into the things your followers are interested in. Ask your followers questions about their lives and what they are up to. Share their content, such as links to articles or photos they might enjoy. Share their tweets (retweets / RTs), too! And don't forget to thank them for following you. You can do that through direct messages (DMs). That goes a long way to encourage them to continue following you.
Should I be professional and businesslike as I tweet?
You've got to be yourself on Twitter. It's not a place where you have to fake it till you make it. Sharing your journey from the start helps. People can tell that you're trying hard to not be yourself and that comes off as being unauthentic. I also found that people don't mind when I don't have a large following. Tweet regularly and you'll notice more readers and followers.
Why should I use DMs on Twitter?
The DMs are Private DM's (direct messages) are a great way to communicate with people that you just met on Twitter, or with your team members. When you do this over a DM, other's won't see the conversation.
What are Twitter threads and how can I use them to grow my business?
I've saved one of my favorite Twitter tools for last :)
Twitter threads are an excellent way to create a conversation around your business on the social media platform.
If you're not sure what Twitter threads are or how they can benefit your business, just think about them like mini articles. Tweets are short, threads (or Tweets that include Tweet replies) cover a topic more in detail.
Twitter threads are a great way to engage followers and generate traffic to your website or blog. You can also use Twitter threads to create conversation around your brand, product or service.
You can create Twitter threads for feedback. If you're wanting to learn more about your audience, get them to respond to your questions about your business, products, and your tweets.
If you want to promote your new products or services, you can create Twitter threads to introduce them and encourage people to follow you on Twitter. This is a great way to build awareness for your brand and create interest in your product or service.
Conclusion
I hope you learned a lot about building your network marketing business with Twitter.
Now it's your turn!
If you haven't done so yet, create a Twitter profile for your business. I recommend not using your personal one.
From there, start tweeting and engaging with others.
If you really enjoyed this content, make sure that you check out this free MLM training.