7 Inspiring Success Stories of WFG Agents Who Overcame Adversity
May 15, 2023
Are you someone who needs a little motivation to keep chasing your dreams? Do you want to learn about real-life success stories that can inspire you to take your career to the next level? Well, look no further! In this blog post, we're going to share with you the inspiring stories of seven World Financial Group agents who turned their dreams into reality.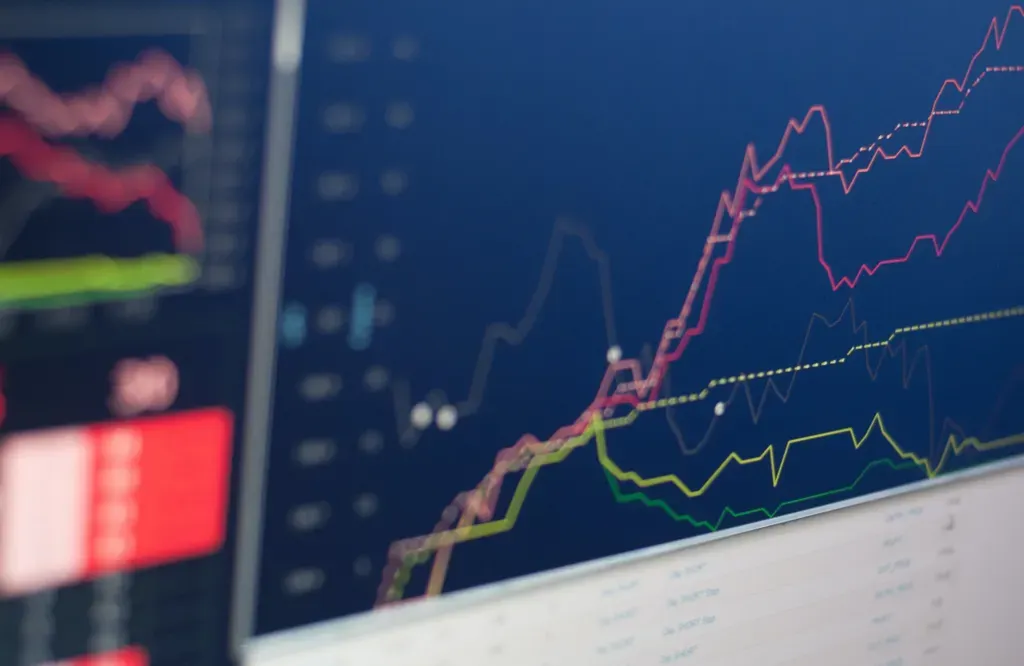 From humble beginnings to a thriving career in the financial industry, these individuals will motivate you to never give up on your goals. So, grab a cup of coffee, sit back, and get ready to be inspired!
Olivia Sula Wang: The Importance of Showing Up
Olivia Sula Wang is a financial professional with Revolution Financial Management and an independent contractor with World Financial Group Inc. She believes that one of the most important aspects of success is simply showing up. By being consistent and determined, Olivia has built a successful practice focused on helping middle-income families and individuals plan for their financial futures. She is dedicated to creating a sound strategy for her clients that focuses on reducing debt, saving money, and protecting their most valuable assets. Olivia understands that entrepreneurship can be challenging, but she has found that by working with trusted product providers, she can offer her clients multiple options to meet their needs. Revolution Financial Management's home office staff also supports Olivia by handling licensing commissions and other key functions. Olivia truly believes in the importance of helping her clients achieve their dreams and is committed to being a constant presence in their lives. She knows that simply showing up can make all the difference in helping her clients reach their goals.
Angela Bradford: Building a Business with WFG
Angela Bradford is a senior marketing director at the World Financial Group (WFG). She believes that quantity is sometimes more important than quality, and that this mindset has helped her to build her business and sell products. She finds inspiration in the quote, "Some will, some won't, but enough will," which reminds her that one person does not make or break her business. She knows that consistent work and talking to lots of people are key to success. Another quote that inspires Bradford is, "If opportunity doesn't knock, build a door." This encourages her to see every situation as an opportunity and to remain proactive. She believes that a problem-solving mindset is important and that a lack of will is what sets successful people apart from others. Bradford understands the importance of taking care of her customers and addressing their needs on the first call. She strives to build a long-term relationship with her clients, and believes that finding out what her clients need and catering to that need sets her apart from most people in sales.
Lina Shuai: From Joining WFG to Success
Lina Shuai is an inspiring success story of a World Financial Group (WFG) agent. She started her journey with WFG in 2013, and within two years, she was able to achieve her personal and financial goals. She credits her success to her dedication and hard work towards helping people secure their financial future.
Lina emphasizes the importance of educating people about financial planning and helping them make informed decisions. She believes that WFG provides her with a platform to make a positive impact on people's lives and help them achieve their goals.
Through her work with WFG, Lina has been able to balance her personal and professional life while achieving financial freedom. She considers herself fortunate to have found a career that not only provides her with financial stability but also the ability to make a meaningful impact on others.
In conclusion, Lina Shuai's story is a testament to the opportunities and success that WFG can provide for those dedicated to helping others achieve financial stability. Her exemplary work ethic and commitment to educating people about financial planning are inspiring and serve as a motivation for others looking to achieve similar success.
Tracey Sula-Wang: The Power of Being Around Other People
Tracey Sula-Wang is a successful financial professional and World Financial Group agent who has found great inspiration in being surrounded by like-minded individuals. She believes that the power of networking with other agents and attending events has helped her grow both professionally and personally. Through World Financial Group, Ms. Sula-Wang has been able to build her own business and help others gain their financial knowledge and independence. Her dedication to helping individuals and businesses create a sound strategy for their financial future has allowed her to positively impact the lives of many. As part of World Financial Group, Ms. Sula-Wang is affiliated with WFG Insurance Agency LLC, World Financial Group Insurance Agency of Hawaii Inc., WFG Insurance Agency of Puerto Rico Inc., and World Financial Group Insurance Agency of Massachusetts Inc. She has witnessed firsthand the benefits of being part of a larger network and utilizing multiple trusted product providers. Ms. Sula-Wang is a true testament to the power of networking and the importance of community in achieving success.
Xuan Nguyen: From WFG Direct to Financial Advisor
Xuan Nguyen is a prime example of the growth opportunities available within World Financial Group (WFG). Starting as a Art Williams agent, he quickly rose through the ranks to become a financial advisor with WFGIA. Xuan's success demonstrates the value of hard work, dedication, and the training and support provided by WFG. In his role as a financial advisor, Xuan is committed to helping individuals and families achieve their financial goals. He provides guidance and education on insurance and investment options, as well as strategies for building and protecting wealth. Xuan's clients appreciate his client-focused approach and her ability to simplify complex financial concepts. He takes pride in knowing that she is making a positive difference in their lives. Xuan's story is just one of many success stories within the WFG community. With a commitment to excellence and a passion for helping others, WFG agents can achieve great things and build a meaningful career in the financial services industry.
Richard Thawley: A Leader in the Financial Industry
Richard Thawley is a respected leader in the financial industry who has had great success with World Financial Group (WFG). As a former engineer with a background in sales and marketing, Thawley was drawn to WFG's mission to help families achieve financial success. He quickly rose through the ranks and built a successful agency with a team of dedicated agents who share his passion for helping families. Thawley's innovative approach to sales and team building has resulted in multiple awards and recognition, including the Platinum Award for Sales Excellence and the Chairman's Award for Leadership. He has also been featured in industry publications such as Wealth Management. Thawley credits his success to his commitment to ongoing learning, his ability to build strong relationships with clients and agents, and his unwavering belief in the power of the WFG system. His story serves as an inspiration to others in the industry and those looking to achieve financial success.
Yvonne Mei: Inspiring Success
Yonne Mei is an agent with World Financial Group who has achieved inspiring success in her career. With over 10 years of experience in the financial services industry, she has consistently been recognized as a top performer since the day she was recruited under Penney Ooi. Yvonne's dedication to her clients and her willingness to go above and beyond to help them achieve their financial goals has earned her a reputation as a trusted advisor. She believes that being able to make a positive impact on people's lives is the most rewarding aspect of her job. Yvonne is also committed to continuous learning and self-improvement. She has earned several professional designations and attends training programs and seminars regularly to stay up-to-date with the latest trends and developments in the industry. Her passion for helping others and her drive to succeed have been the key factors in her journey to success. Yvonne's story is an inspiration to others who aspire to achieve greatness in their careers, and she serves as a shining example of what can be accomplished with hard work and dedication.